STORE CREDIT AND LOYALTY POINTS

Jas Fashion provides store credit for returned items. Jas Fashion also gives repeat customers loyalty Points through our Loyalty Point Program. Your loyalty points are earned automatically when you purchase an eligible item. Your store loyalty points can be used for paying your future orders within 365 days.
*A Jas Fashion Loyalty Point expires after 365 days from the date it is awarded.
To use your store credit or loyalty points is very easy.
A. If you have signed up with Jas Fashion and signed in, your store credit or loyalty points will be displayed automatically for you, as shown below at the checkout point.
At the checkout point, when you reach the step to make your payment, the system will show you how much store credit you have and how much loyalty points you have. You just have to click on the blue figure(s) as shown below, and your credit will be applied to your payment. You need to pay the balance with your credit card or PayPal account.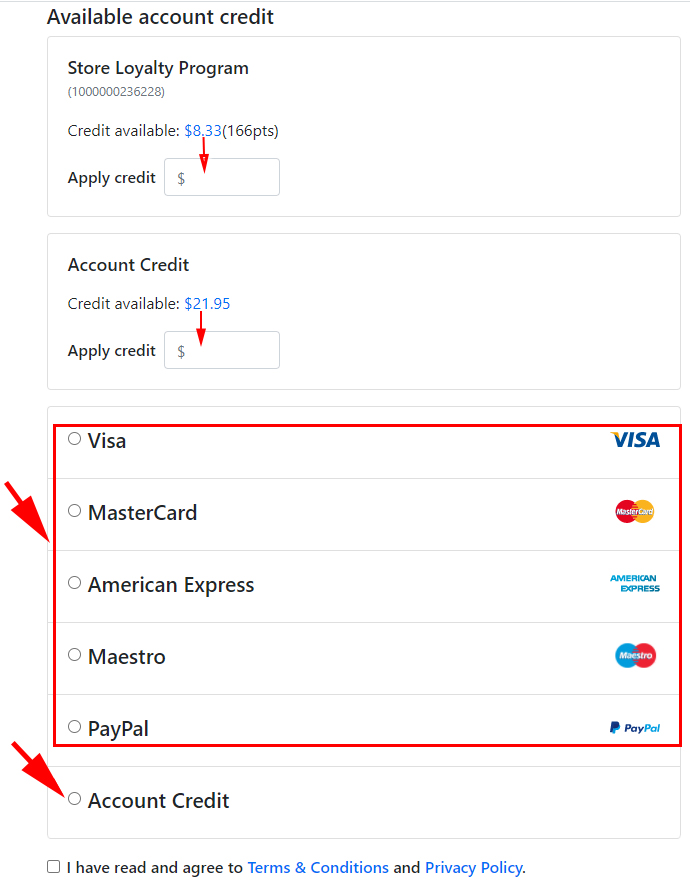 * If your store credit amount can cover your order total payment, please select your Payment Method as Account Credit. Otherwise, please select other payment mothod intead of Account Credit.
** You MUST sign in with your email address to use your store credit or loyalty points (if you don't know your Loyalty Program Code and Secret Key.
*** If you placed your order as a guest customer previously, you can generate a password from the following Sign-in Page. Enter your email address and click on "Forgot Your Password", the system will generate a password for you and the password will be sent to your email address within a few minutes.
A password is case sensitive!
Login Now / Register Now? Click Here!
B. If you know your Voucher Code and Voucher Secret Key, you can use it as a guest customer.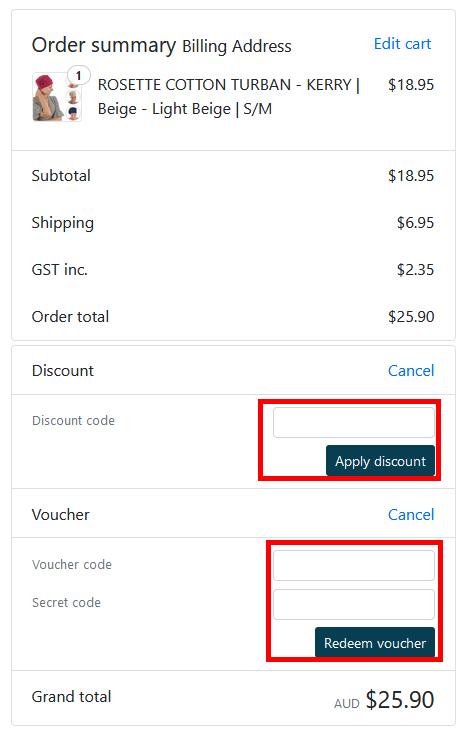 For instructions on how to us Discount Codes or Gift Cards, please go to another page. Click here!