NSW & QLD Flood Appeal
Jas Fashion > 4 March 2022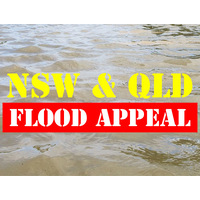 Dear Friends of Jas Fashion,
Australia's east coast is in the midst of one of the worst floods in the country's history.
Our thoughts are with flood-affected communities in NSW and Queensland.
There are so many ways to lend a helping hand. At Jas Fashion, we have decided to donate 10% of the next two weeks' sales to Qld and NSW Floods Appeal coordinated by Red Cross.
In the next two weeks, if you place an order, you are contributing to the recovery of the flood-affected communities. To thank you for your contribution, you will receive a Reversible Cotton Bandana as a thanks. We hope the bandana can bring you positivity.
Warm Regards
Jas Fashion
---
---